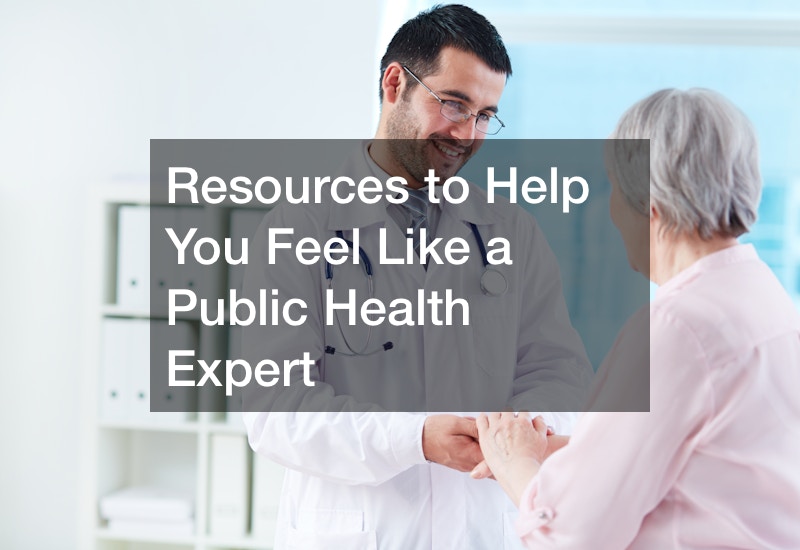 Public health deals with the health issues of more people than one individual. Public health is concerned with providing a healthy community environment and creating conditions where people can live free of disease, breathe clean air, and enjoy entertainment and nature. This branch of healthcare focuses on how illness can be prevented rather than focusing on curing diseases. When trying to understand the field, it's important to focus on a wide variety of sectors in the world of health care. If you want to learn more about how public health affects our lives, read this guide further so you, too, can become a public health expert.
Handling Threats to Your Health
According to the WHO organization, five major threats to your health will fall under the domain of the public health department. These are air pollution, non-communicable diseases, anti-microbial resistance, avoiding vaccinations, and people living in fragile or vulnerable settings like a war zone or a country with poor primary care access. People who live in highly polluted areas breathe in air that contains microscopic pollutant particles that can cause damage to their hearts, brain, and lungs. The organ damage can develop into cancerous growths that must be treated in hospitals.
Non-communicable diseases like heart disease or diabetes are also becoming public health problems as more and more people suffer from those diseases. Public health experts can help develop educational programs that will inform people how to live a healthy and productive life with those diseases. Be sure to talk to a medical professional should you begin to experience any symptoms associated with these diseases in order to be proactive in addressing them.
Many people also refuse to take vaccines or have their children vaccinated for communicable diseases that can spread from person to person. There is an irrational fear among the public that vaccines can cause autism. However, according to Parents, this has since been scientifically disproved multiple times. Most of the vaccines are available to prevent serious viral infections are safe to use by the general public.
Another threat to health that, as a public health expert, you need to look out for is poor sanitation in the communities. Many city dwellings and other overpopulated areas are infested by cockroaches and rats. These creatures spread diseases and make living quarters unsanitary. That is why one of the functions of the public health department is licensing pest control services to ensure that these professionals can control any outbreak of vermin within a human settlement.
Home Projects to Protect Your Health
Public health even reaches the sanctity of our homes to ensure that whatever lurks there won't kill us. States issue rules and regulations on how our houses should be constructed to achieve a sound structure that will withstand the elements and provide adequate shelter for its occupants. Without those regulations and codes, unscrupulous contractors may erect shoddy structures that will collapse and cause injury or death to the owners.
The building codes have very strict rules on mold because it's a strong irritant that can make people very ill, and public health is all about the prevention of illness. If you have mold in your home, you may be experiencing negative health effects. As mold grows in often hidden, hard-to-reach spaces, it may be difficult to detect and remove. If you are experiencing health conditions like asthma or other issues, and you think it may result from mold growing inside your home, you will need to call mold inspection services. These private companies may not work directly for the public health department, but they are regulated and licensed by them.
The Environmental Protection Agency falls under the umbrella of public health and focuses on ensuring our community's environment is conducive to good health. They issue state laws that govern practices on how to deal with improving indoor air quality for everyone to follow. Be sure to research their recommendations so you can apply a strategy that's effective for your home. The more you work to improve your home air quality, the safer you'll be
Addressing Areas of Concern
When it comes to our homes, one of the main health hazards may be lurking in our drains. It's important that you call a drain cleaning company when your kitchen sink drain becomes blocked, or your toilet becomes blocked. A blocked drain can contain many contaminants that can become airborne and infect you or your family members. Exposure to sewage-contaminated soil can make you seriously ill, and the infectious materials present there include tetanus, Hepatitis A, B, and C, and bacteria such as E-Coli. The bacteria present in a blocked drain can cause histoplasmosis, psittacosis, or Hantavirus infections.
The public health department issues laws and regulations to ensure that the way plumbing is installed in homes meets good health standards. It's advised that you don't try to fix the plumbing yourself but rather call in a drain cleaning company to do all the repairs professionally. Should you see an immediate need, look for a company that offers emergency services. The sooner you act, the safer your home will become.
Necessary Health Examinations
The public health department often runs campaigns to inform people about how they can prevent contracting serious non-communicable diseases like cancer. Cancer is one of the biggest killers of humans and a serious disease burden on the health department. If more people take preventative measures like cancer screening, more people will get diagnosed early when the disease can still be controlled and the sufferer cured.
One of the major concerns among the older population is colon cancer. Treatment of colon cancer is much cheaper and has better outcomes when detected early. Most of the time, colon cancer can be successfully treated through surgery, chemotherapy, and radiation. The public health department often runs campaigns encouraging people to visit their nearest colonoscopy services for an examination. That quick test can save your life.
If your family has a history of cancer, taking the time for these screenings is crucial. Waiting until the later stages to address cancer makes the fight against it incredibly difficult, and unfortunately, in some cases, it makes it impossible. Schedule an appointment with a medical professional today to guarantee you have a clean bill of health.
As important as these examinations and screenings are, affording them can be expensive. Luckily non-profit organizations like Jericho Share health insurance exist for this very reason. Join like-minded individuals who need assistance affording their medical bills and become a member of Jericho Share today to follow a faith-based path to affording medical treatment.
Specialized Care to Ensure Healthy Vision
Looking after your eyes is important to preserve your vision for as long as possible. Taking the time to visit your local optometrist can allow you to protect your vision and get assistance with it should you begin to experience any signs of vision loss. They can also check for significant eye problems and diseases. Cataracts and reduced vision are the major afflictions of the elderly, yet cataracts are easy to treat at an outpatient clinic. Informing your elderly relatives or friends about where they can have their eyes tested and receive appropriate treatment can help to make sure that they can keep their vision as long as possible.
Spreading awareness about the importance of optometrists is beneficial for everyone. One of the most popular public health campaigns was the 20/20 Vision campaign, which encouraged everyone to have their eyes tested once a year. If patients present for testing on a regular basis, any disease process can be detected early, and the treatment outcome will be so much better. Be sure to talk to those closest to you about getting the care they need to protect their eyesight.
Getting Back on Your Feet
Physical therapy is important to ensure individuals live their lives to the fullest, especially when they are trying to overcome any physical illness or injury. If you've suffered from an injury, it's crucial to begin appointments with a trained physical therapist to prevent your condition from worsening. Trying to get back on your feet too quickly after an accident can further strain and harm your body.
When a public health expert promotes lifestyle changes, including increased physical activity, it benefits the community and the population by managing chronic diseases, helping people recover faster after physical injury, and increasing quality of life. If your loved ones need the care of a physical therapist, take the time to help them find a specialist in their area. Be sure to call their office to see if they'll accept your loved one's insurance.
Oral Hygiene Specialist
Dental hygienists to improve dental health in their communities. As public health experts, dentists can serve their patients in two ways. They may decide to serve more than just one patient at a time in a clinical dental setting and instead work for an agency where they can manage oral health prevention programs or work on plans to expand community access to dental care.
Oral healthcare is often pushed off or ignored by patients due to the costs and the fear of the process. Avoiding the dentist can result in gum disease, cavities and the loss of teeth. Be sure to schedule routine cleaning to prevent major problems.
Emergency Dental Resources
A public health expert in dentistry can ensure that the community they serve is aware that in case of a dental emergency like someone getting their tooth knocked out when playing sport or sustaining other facial injuries. Public health needs to ensure that there are places available to the public to access emergency dental services when needed. Emergency dental services can usually be accessed by visiting the primary health care clinics where preventative and restorative dental care is provided to everyone who qualifies. Be sure to research where you can find an emergency dental clinic so you can be prepared should the need for one ever arise.
Getting Control Over Your Weight
With the obesity pandemic in the United States, public health experts commissioned research on how to help the population get control over their weight. To be effective, the campaign aimed to determine what people in various communities value in life, their eating habits, and healthy meal preparation skills. The research showed that healthy meal preparation and basic life skills seem to be poorly developed among many communities of people in the United States, and this finding has prompted the public health department to develop an initiative where people can feel good about attending an event while getting an education on healthy eating habits.
The event was named the supper club, where people can gather, exchange information about food and recipes, and build local connections and friendships. The supper club was essentially an educational course event, but with the social aspect mixed in, the attendees did not feel like they were being educated but rather entertained. Be sure to look if your community has one of these clubs available or start a local chapter to begin effectively managing your weight.
Senior Care
One of the most important services that public health provides is to provide care for older adults in the community. Community-based care provides centers that allow older people to stay healthy and improve their quality of life. Assisted living programs and community care centers provide access for the older population to get help with minor health ailments and treatment for chronic conditions.
A public health expert who works there helps older folk recover from illness and hospitalization. They also provide care for older people with dementia. Gaining access to these assisted living centers helps people remain safe and well cared for. Some centers provide live-in spaces, while others are day programs the participants visit each day.
The public health department has a broad array of duties that aim to promote the health of the population. As part of their work, public health experts assess the population's living conditions and carry out the essential functions of assessment, policy development, and providing access to services that are both curative as well as preventative. Sometimes their work is challenging and to us, it may seem invisible but without the good work of public health expert, people would not be able to have a good quality of life.