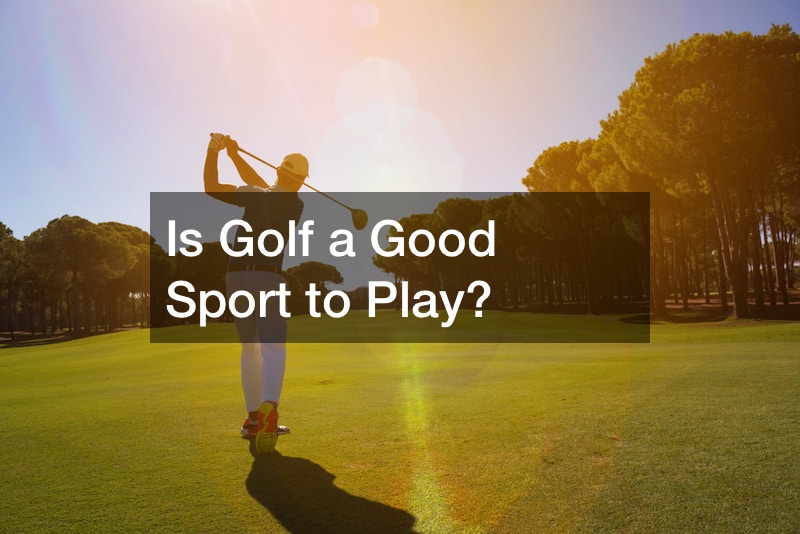 Golf is a beloved and popular pastime. But of course, there is equipment to be purchased, club fees to be paid, and a steep learning curve. All of this can put would-be new players off pretty quickly. Fortunately, there are groups out there looking to help, like The Moral Goal Foundation. They have posted this informative video explaining the pleasures and benefits of taking up golf as a hobby.
Why Getting Into Golf is a Great Idea
Play With Friends
Invite your friends or make friends on the course. Either way, you'll never have to play alone.
Get Low-Impact Exercise
Walking is great for your health, and it's easy on bones, joints, and ligaments.
Long Prime-Play-Age
You can play golf at very young and old ages, far beyond the age limits of most sports. It's popular with every age group.
Inclusivity
Age, gender, and other things that often exclude people are not a factor in golf. Anyone can learn and anyone can play. It's all about the tools and techniques.
Enjoy Nature
Chances are, your nearby golf course is built on grassy fields surrounded by trees. This ensures that the flat, maintained land doesn't fully remove the nature that had been there once before. Nature is always part of the game.
Endless Learning
You'll never stop learning when you take up golf. No matter how good you get, you can always get better.
Check out The Moral Goal Foundation for more.
.