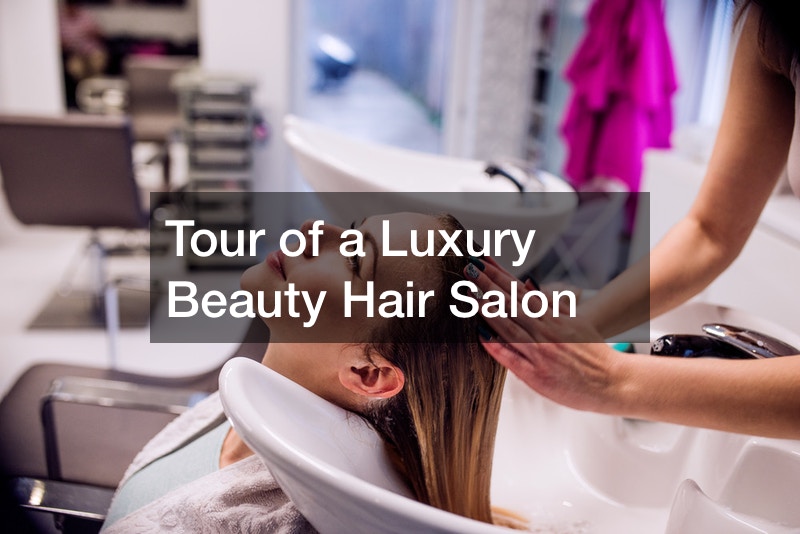 Everyone needs time to relax and let loose. Also, people want to feel pretty and fierce before a night out and one of the best ways to get all dolled up is by visiting beauty salons. These places do everything from your hair, to your skin, to your finger and toenails, and so much more! If you have a big night planned, it's a great idea to go see a beauty salon.
In this video, you will get VIP access to a tour of a luxury beauty salon. In this salon, you will see state-of-the-art machinery and excellent customer service to make your experience as luxurious as possible. At the welcome desk of this salon, you will be asked for your drink of choice. They offer coffee and even champagne. You can get ready for the night before it even starts!
Then, you will see the shampoo bowls which are much more comfortable than other cheaper ones. There is a little pad for your neck so it won't be strained during the process.
Continue watching this video for the full tour! And then you could look up where some luxury beauty salons are in your area and prepare for your next big night!
.